Custom Office Furniture
Our Custom Office Furniture is 100% Australian made and manufactured locally on the Central Coast.
We offer a huge range of Office Designs and colours that can be made to fit anything from a small home office to large Commercial Fit Outs or call centres. The range of designs and colours allow you to get a traditional look or a really funky modern design.
Some of our clients are looking for that cutting edge design and with our custom made workstations we can even incorporate the popular strata sit/stand desks with screens and all cable systems.
Our range of corporate seating and lounges are made locally and have a wide range of fabric and colours.
We offer a free design, measure and quote so if you need some help with your Office Fit Out give us a call on 02 4973 1313 and we can meet you on site or work off your floorplan.
The general lead time once a quote has been accepted is 4 to 6 weeks. Our full installation service which is generally recommended for Custom Office Furniture will be included on your quote.
For more examples of Office Fit Outs and Custom Office Furniture options, see our download catalogues below -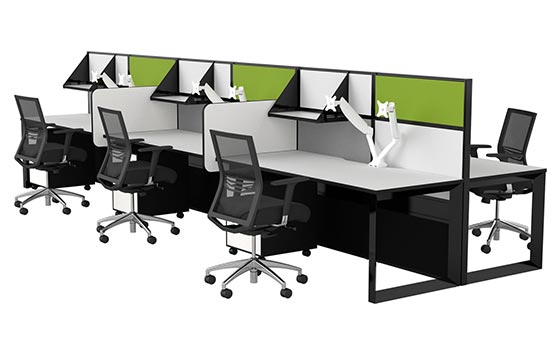 We offer a free delivery service to all areas of Newcastle, Lake Macquarie, Hunter Valley, all of the Central Coast. Sydney and, other areas are priced per quote. Please be aware that free delivery only includes delivery to the one address and if items quoted require more than 1 person to carry them (e.g. above 25kg or there are stairs or obstacles that require help to carry) there will be an additional minimum delivery charge of $75.00 for a second person to assist with the delivery.
Visit our Morisset Warehouse Store to talk to our professional team about your Office Furniture Requirements, Monday to Friday 8.30am - 5.30pm & Saturday 8.30am - 1pm.
Custom Office Furniture Gallery
How can we help you?
Contact our furniture sales consultants to discuss all your Office Furniture needs and they can custom design your Office Furniture to suit your space and requirements.