One of our recent jobs was a custom made reception counter with swing doors on both ends.
At over 5.4 meters in length and a taller reception Hob with access either side of the Hob for customers it was a different design that suited what they were after.
The classic white pannel front with charcoal doors and edges plus the charcoal Front of the hob has been designed so their company logo can be put along here which will look pretty spectacular.
We all were extremely happy with the end product.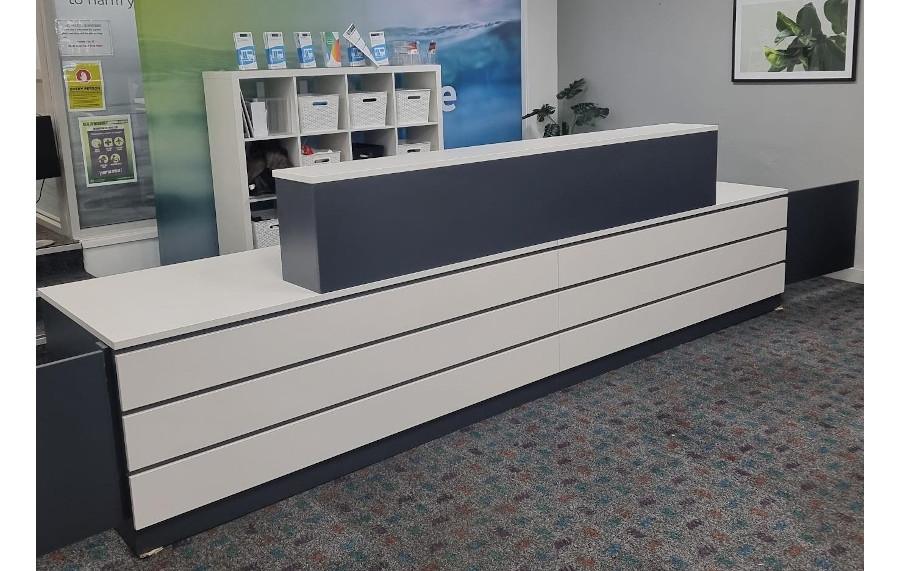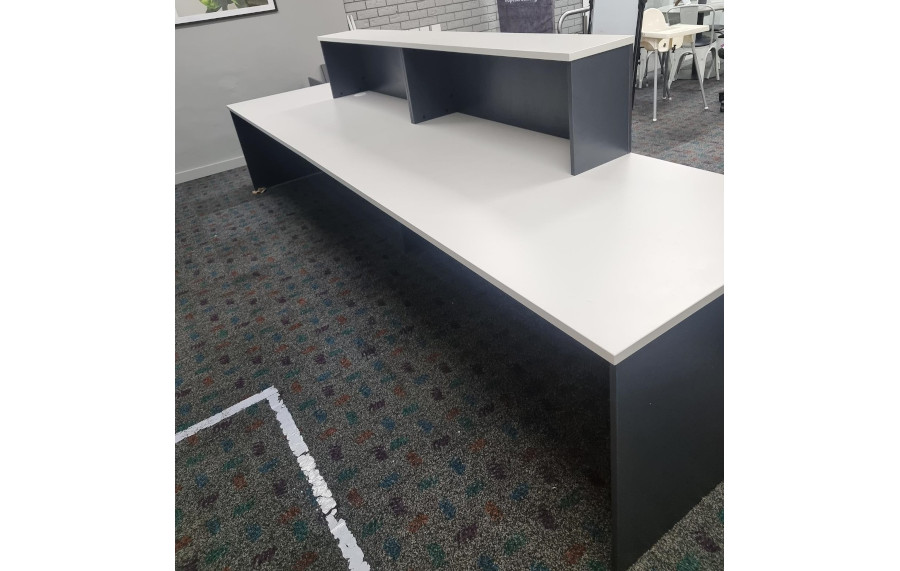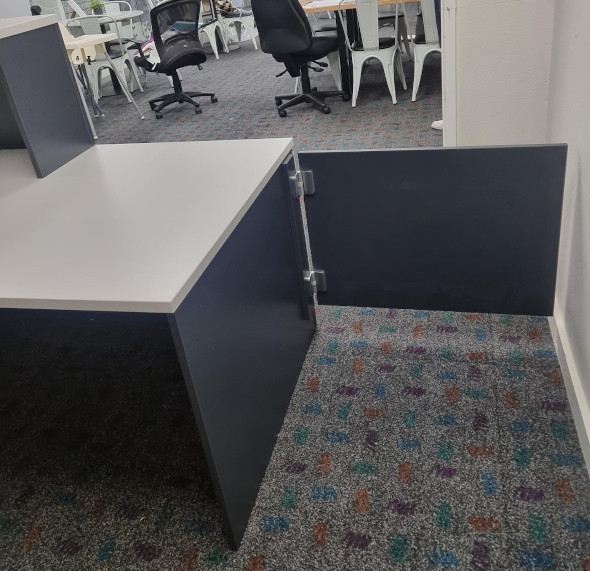 Whether you want custom desks, Boardroom, tables, cupboards or reception counters call us for more information on our custom made options.