Finding the right screen setup for your office can be quite daunting.
With our Shush30+ Screen system it make that choice a lot easier having all the of the products in the one range, whether you are after a simply desk Screen, a single free standing screen or you want to have a more complex desking screen setup creating multiple work stations or even making your own free standing cubicle. There are endless configurations available.
The Screens are slimline at only 30mm thick and have a pinnable fabric surface, They can give that old office a real modern feel and would be a lot cheaper than spending thousands on builders for making individual offices but still give you the privacy that you need. With so many comfguration options they are a great way of get the most out of small workspace or keeping that large open office environment.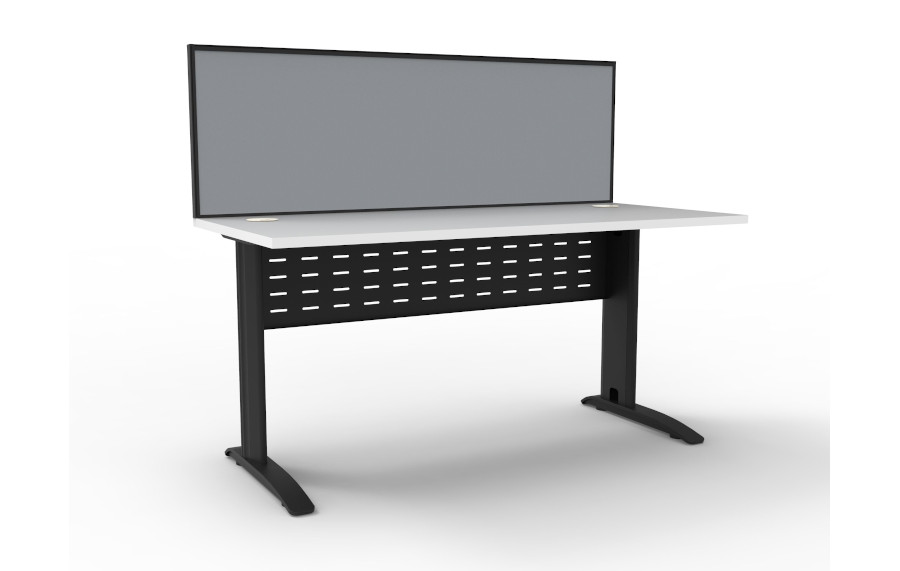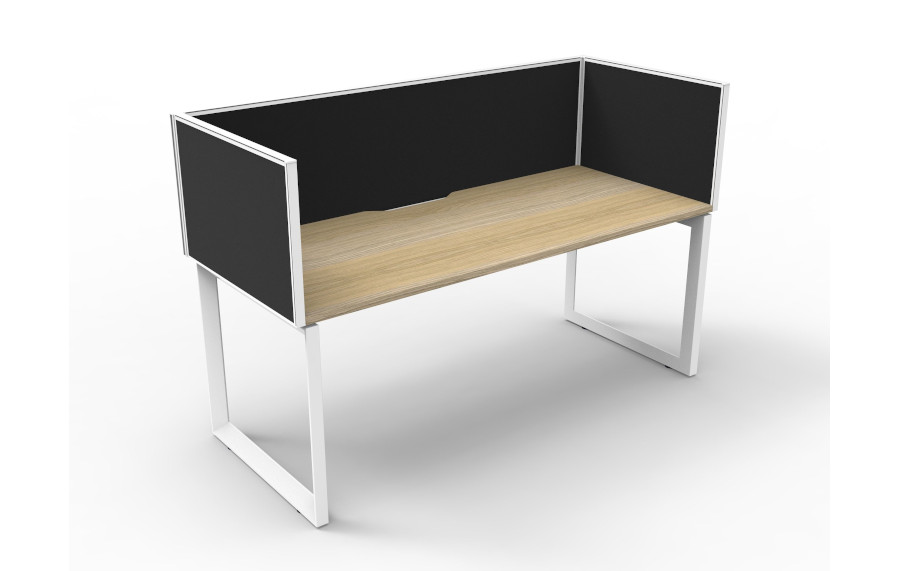 Our Shush30+ Desk Screen Has been designed to go with our Delux Infinity Desk Range, Our Eterinity Desk Range & our Span Range but can fit onto most desk up to 26mm thick by using the specially designed clamps. This can turn many existing desks into semi private work stations (please check with our sales team to find out if the Shush30+ Screens would fit your exisisting desks.)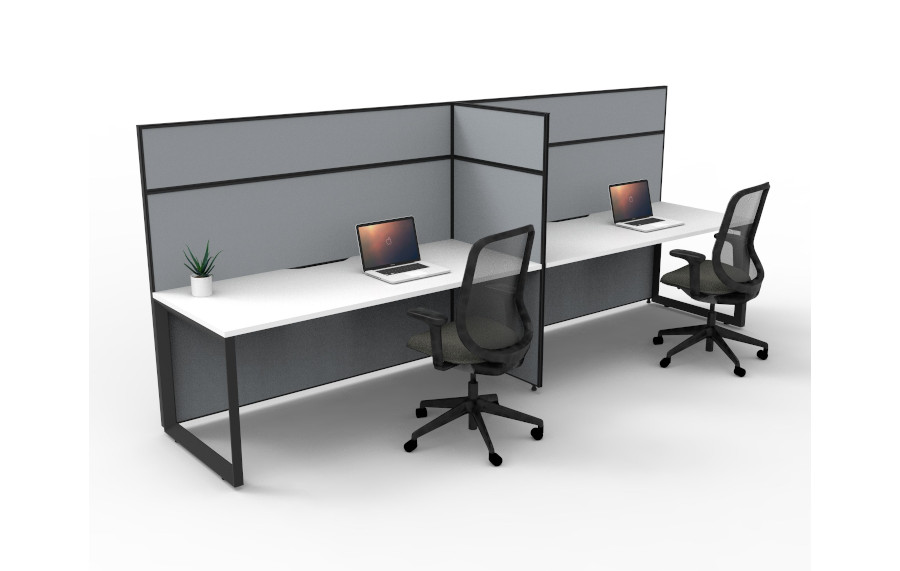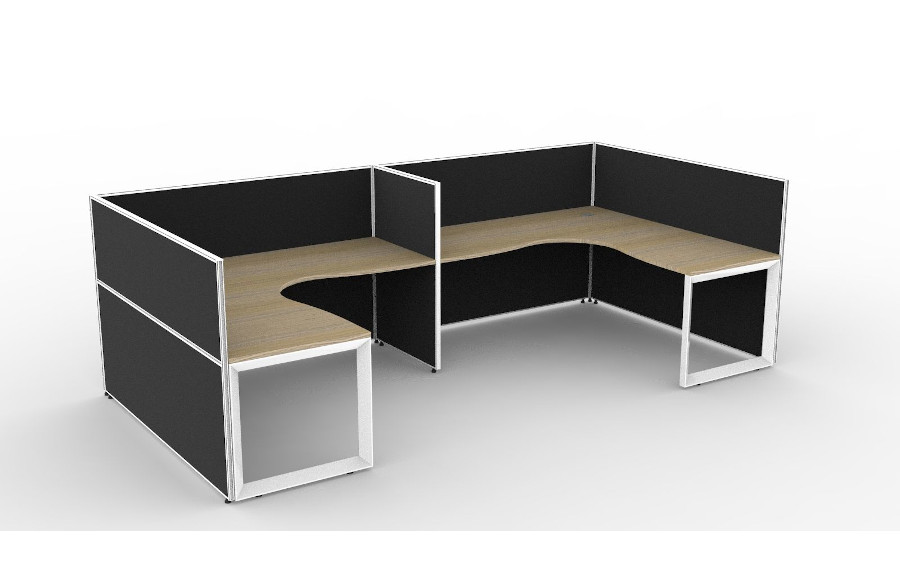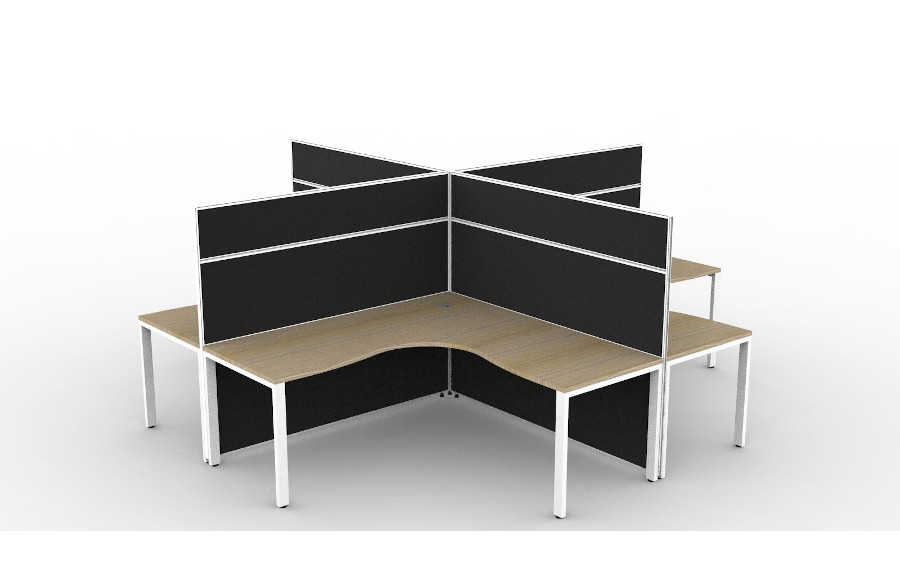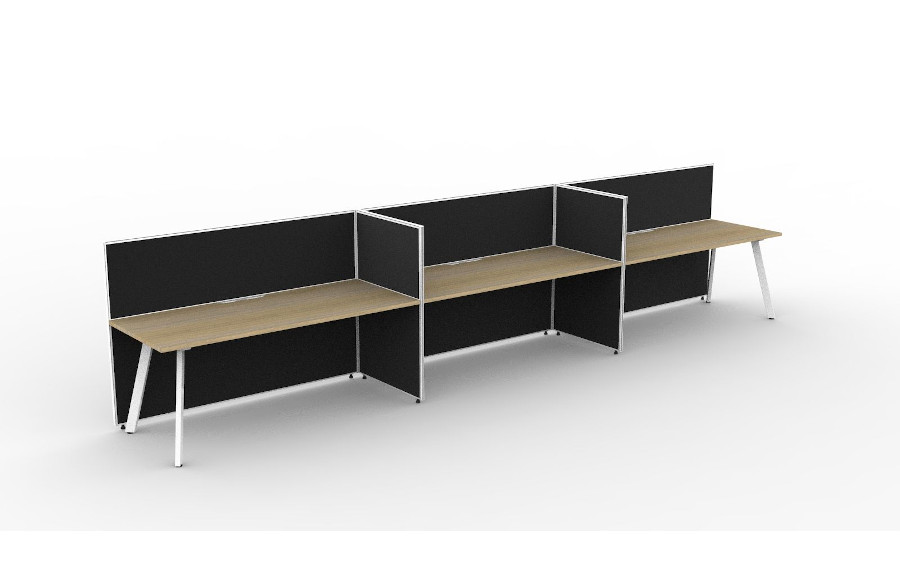 The Shush30+ Desking screens can be designed in endless configurations whether it be single runs, back to back, corner setup or in a cross format. The Sush30+ Screens come in 2 heights at 1200 or 1500 height to add extra privacy.
THe Shush30+ Desking Screen supports the straight or corner desk top by brackets off the lower section of the screen and you can add the type of leg that suits you being the straight Profile Leg, Loop Leg or the splayed Eternity Leg which all come in a white or black Powder coated metal. As there are endless configurations call our sales team on 1800 161 137 for a quote on what would suit your workplace.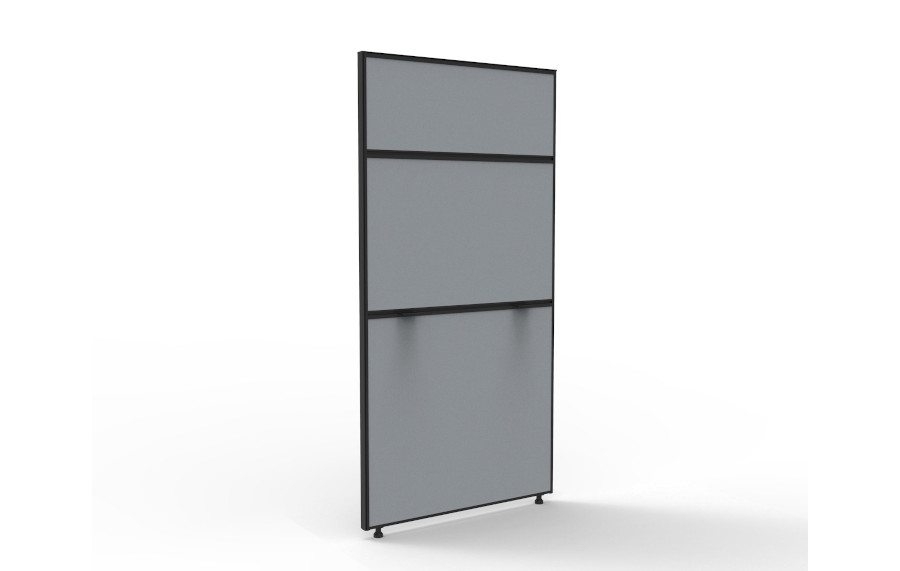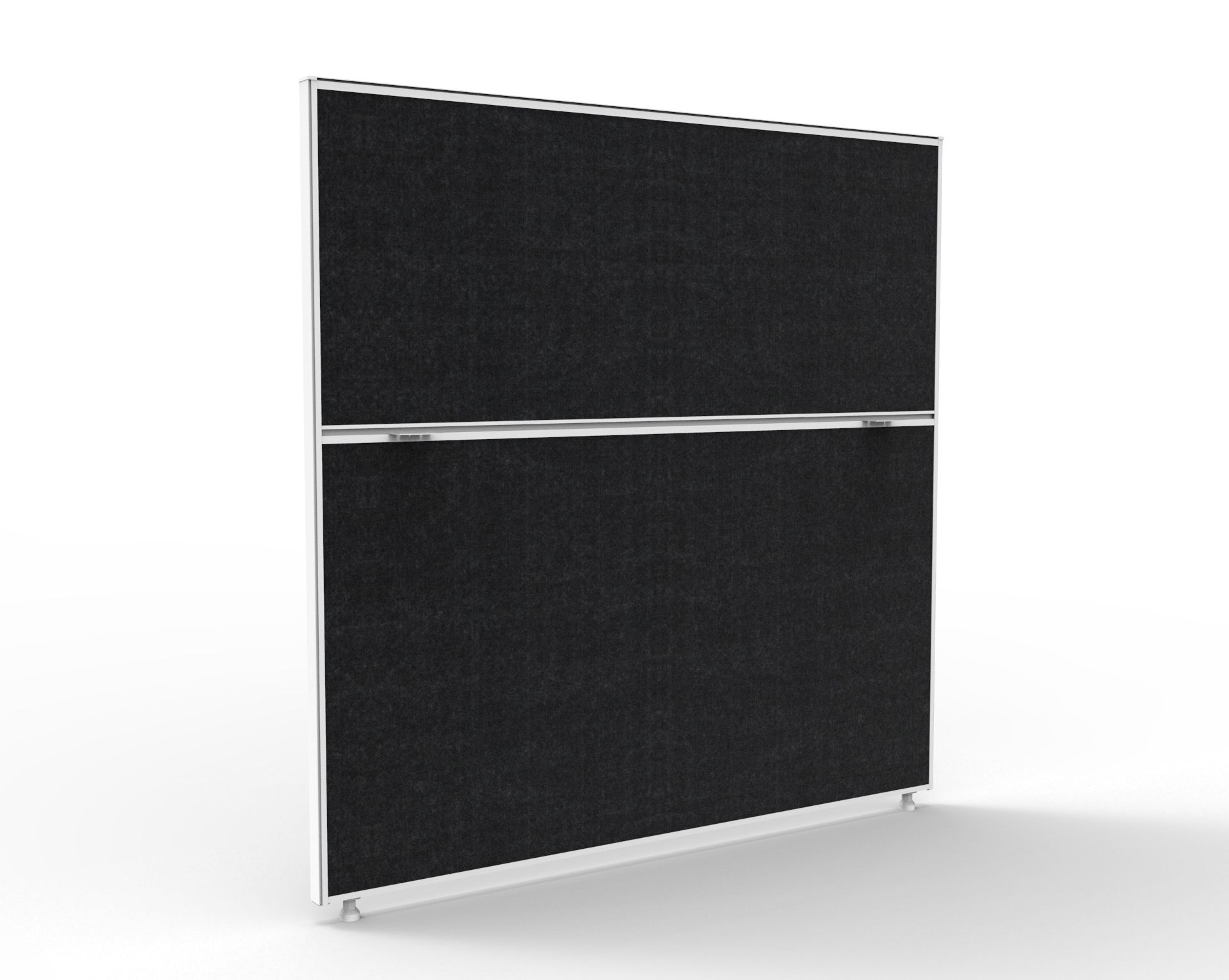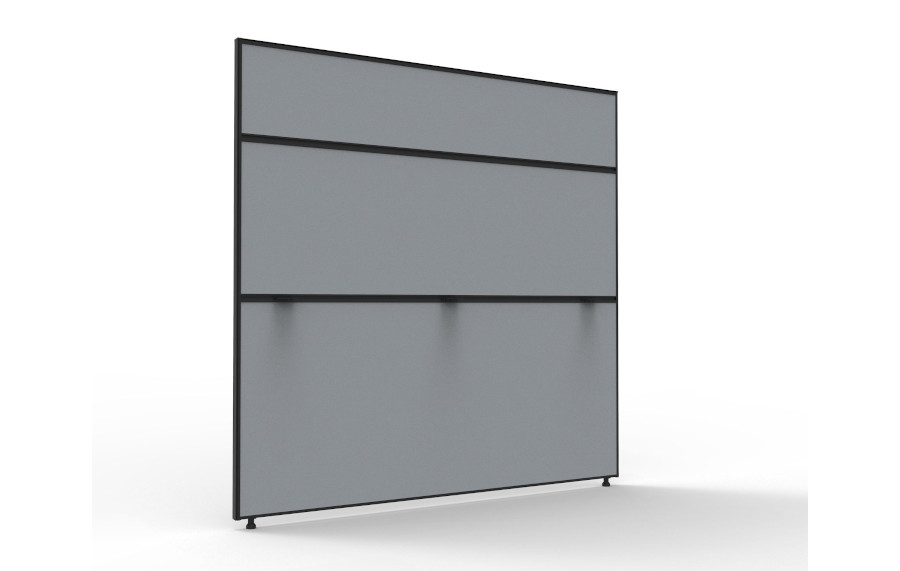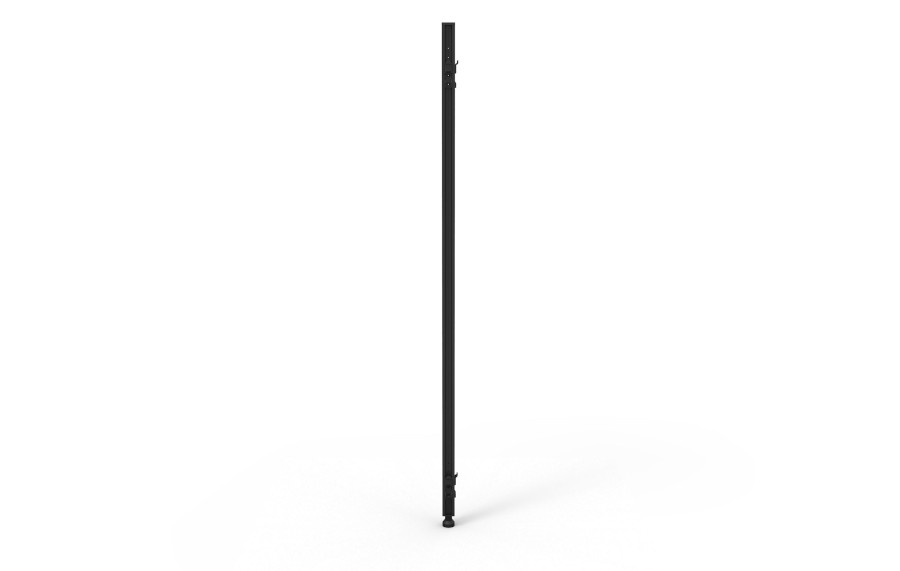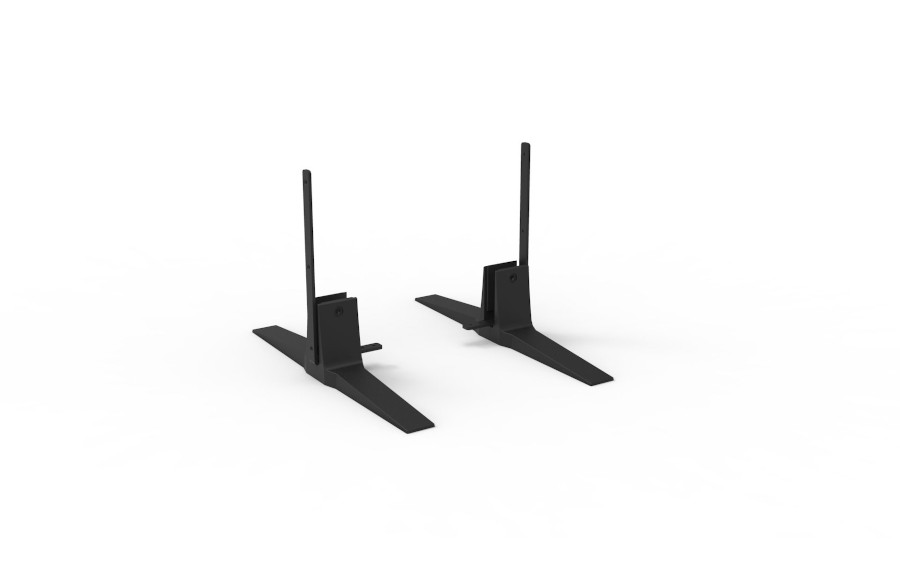 The Sush30+ Screens can be used as a stand alone screen by adding the Shush30+ Feet and can also create a partion in runs or even create cubicles like small pods by using the joining pole/s. The screens come in 2 heights of 1200 or 1500 and like the Desking Screen there are endless configurations.
Lastly as you have probaly noticed the screens come in 2 basic colours. Grey pinnable fabric surface with a black powdercoated frame or Black pinable surface with a white powdercoated frame. Please note we do have custom fabric options also at an small extra cost.
For more information please call our sales team on 1800 161 137 or visit https://www.hunterofficefurniture.com.au/workstations/screens