We have selected our top 5 chairs suited for the home office taking into account different budgets and how long you may sit at a desk.
1. Classic Mid Back $139.00 incl - This great entry level office chair has 3 levers which gives you back and seat tilt plus height adjustable. Designed for up to hours seating. It can have adjustable arms added if required.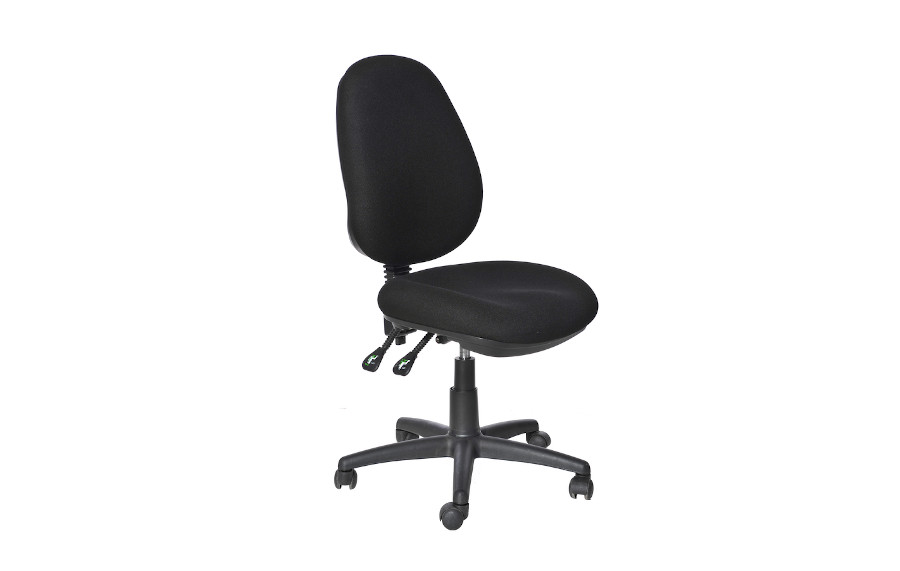 2. Sabina Typist Chair $189.00 incl - This Is one of our highest sellers and has 3 levers which gives you back and seat tilt plus height adjustable. It has a high back with firm lumber support. It can have optional adjustable arms added and also optional drafting kits. With 5 year warranty it is a great all-round chair.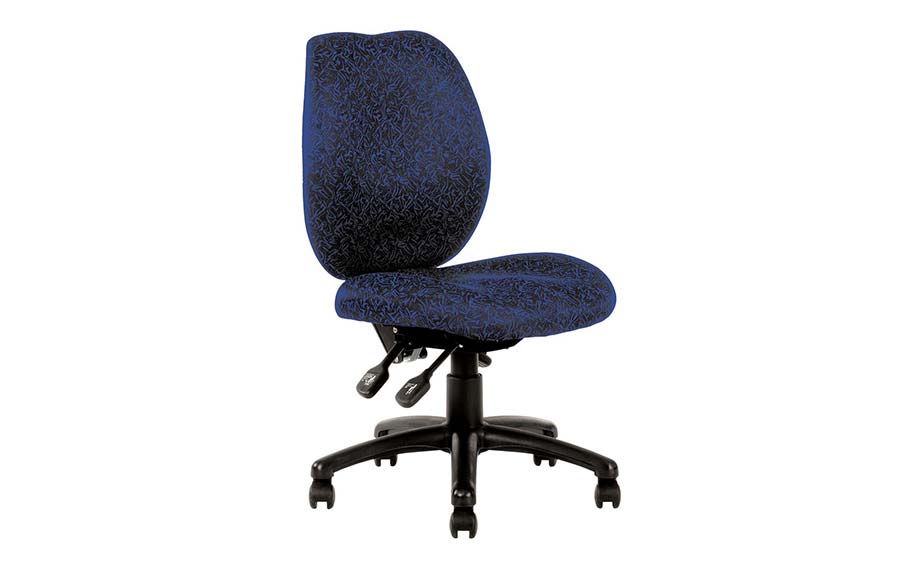 3. Miami Executive Mesh Back Chair $249.00 incl - This chair is fully ergonomic with back and seat tilt, height adjustable plus a bottom seat slide. The 2 strong points are its soft plush seat and high quality mesh back. The chair comes with a 5 year warranty.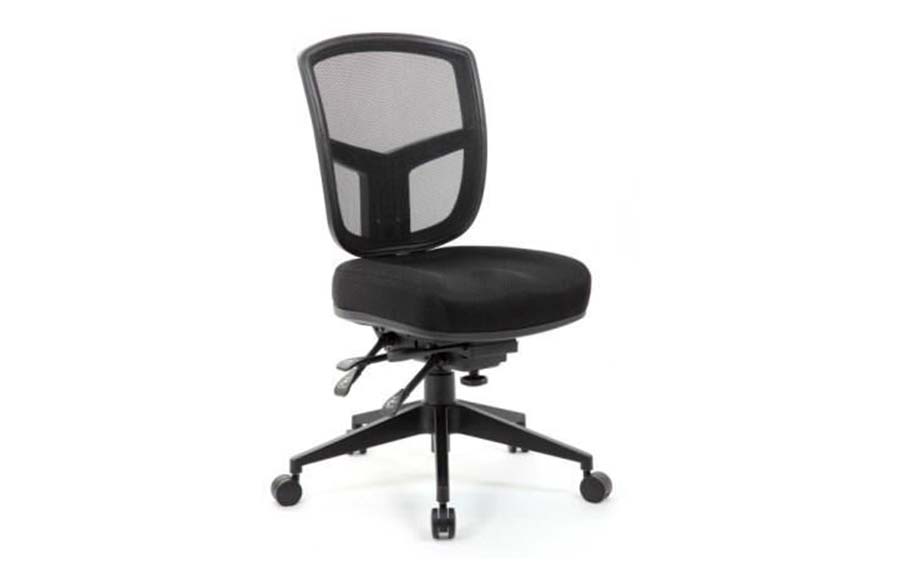 4. Ergo Task Chair $349.00 incl - This is our number one seller chair with so many ergonomic functions. It has a ratchet height adjustable mesh back, seat tilt, back tilt, seat slide, height adjustable and moulded foam seat. With 10 year warranty it has been designed for long sitting periods. Optional adjustable arms are also available.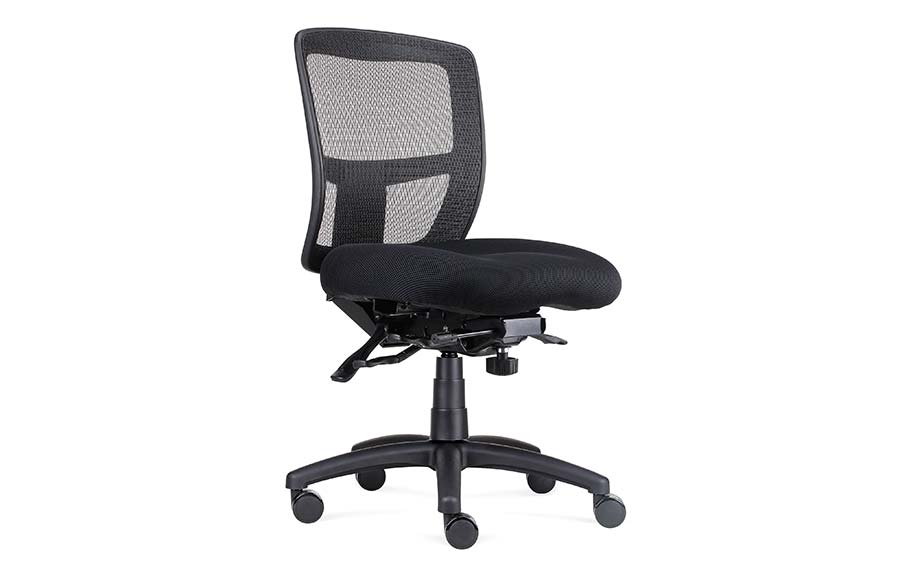 5. Buro Metro II Mid Back $499.00 incl - This chair is at the top of the range and is know as a 24/7 chair. With all the same features of the Ergo Task but has a alloy base and more pronounced lumber support. It also comes with a 10 year warranty.
Give our sales team a call if you would like more information.